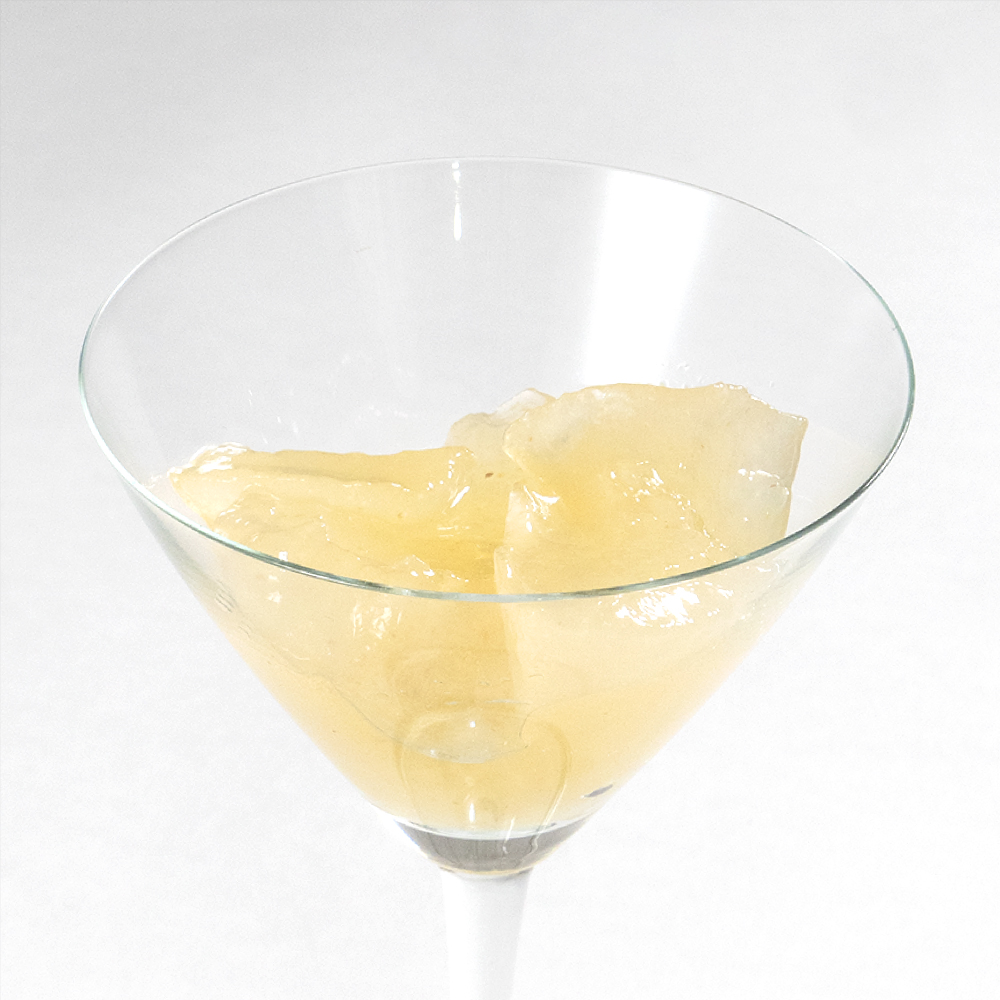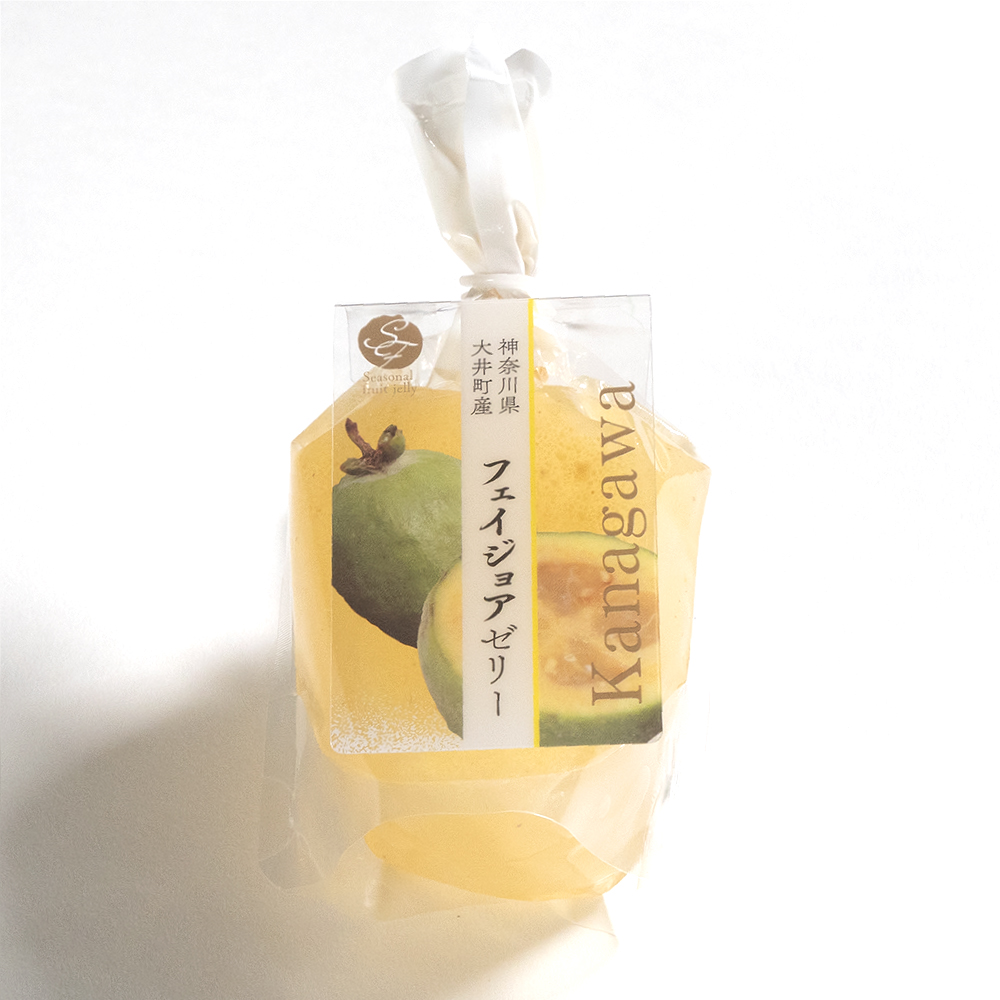 | | |
| --- | --- |
| Name | Feijoa Jelly |
| Contents | 170g |
| Sales period | Year-round (limited quantity) |
| Storage | Room temperature in a cool, dark place (refrigeration is recommended) |
| Fruit used | Feijoa (fresh puree) from Oi-machi, Kanagawa Prefecture |
Feijoa is an evergreen tree of the pteridophyceae family, native to South America, grown as a fruit for food, as a garden tree, and as a hedge. However, it has not become popular because it is self-unfruitful and requires a different variety, the fruit is not widely available, and the taste when eaten raw is not that good.
The tree is about 4 meters tall, easy to shape, resistant to pests and diseases, and can be grown without pesticides, making it relatively easy to cultivate. For a tropical fruit tree, it is quite cold tolerant and can be grown in the open air up to the northern Kanto region. At present, there are no major production areas and only a few farmers grow them. Recently, however, self-fruiting varieties and varieties with improved eating quality have been introduced, and they are being reevaluated as home fruit trees.
The flowers are about 4 cm, reddish-brown inside and white outside, thick and almost no fragrant, but sweet, and the pollen is carried by birds when they feed on the petals, but most of the pollination is done by bees. The peel is hard, and the jelly-like cross section has a unique flower-like shape. It is harvested from October to early December, and has a taste and aroma that is somewhere between pineapple and banana. It is eaten after the fruit has naturally fallen and has been allowed to ripen. In addition to being eaten raw, it is also used in processed foods such as jams and jellies.
It is planted as a garden or park tree in New Zealand, Australia, South America and other countries because it can be enjoyed from flowers to fruits. New Zealand is the largest producer of the fruit, and it is used in yogurt and ice cream, and the dried pulp is used to make feijoa tea, which is consumed in many households.
It was introduced in the late 1960s in the town of Oi, Kanagawa Prefecture, and was expected to be a new source of revenue to replace the mandarin orange, whose price had fallen, but consumption did not increase and there were almost no people left to grow it. In recent years, however, it has been attracting attention as part of the town's revitalization efforts and is being developed as an ingredient for sweets.