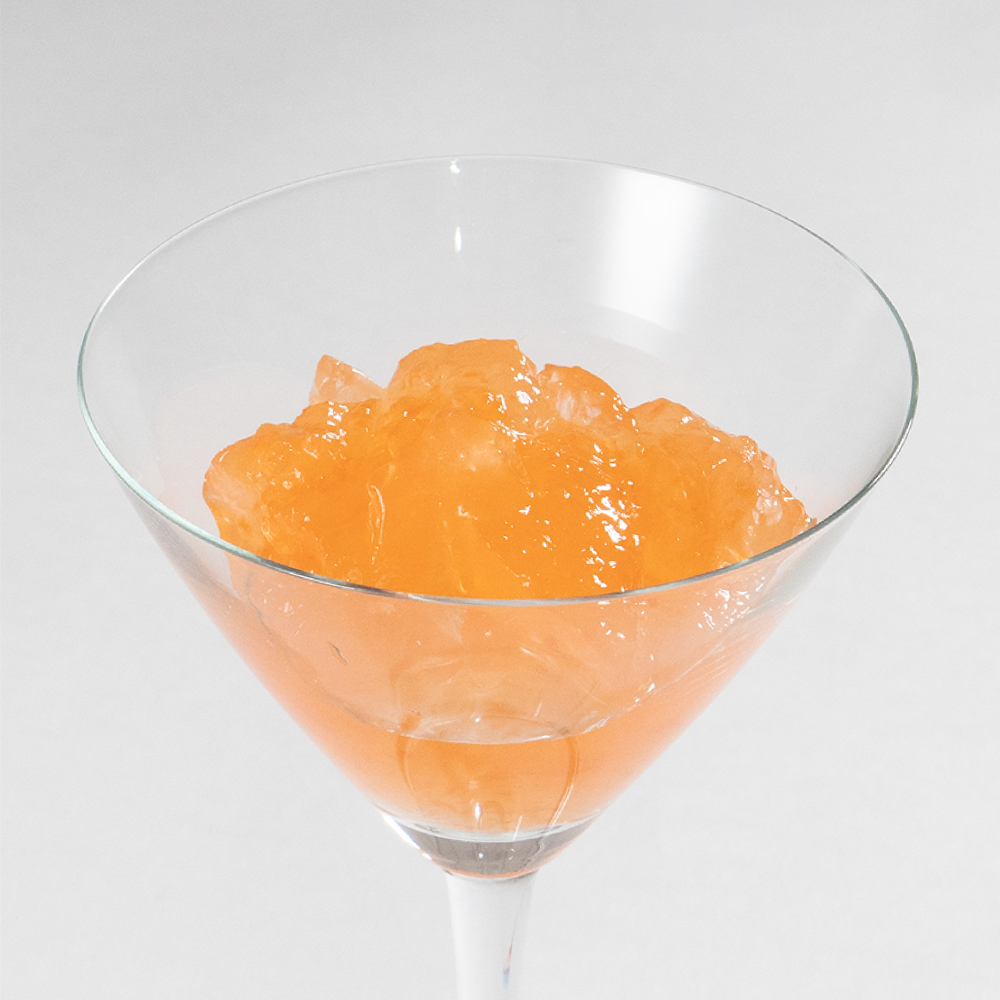 | | |
| --- | --- |
| Name | Carrots Jelly |
| Contents | 170g |
| Sales period | All year |
| Storage | Room temperature, cool and dark place (refrigeration is recommended) |
| Fruit used | Carrots from Kanagawa Prefecture (fresh puree) |
Carrots are originated in Afghanistan and branched off to east and west. There are two types of carrots: the western type, which was improved while being introduced to the west from Holland to England, and the oriental type, which was introduced to the east via China. The oriental type is long and slender, while the western type is thick and short, but both have been cultivated for medicinal and culinary purposes since ancient times.
It was introduced to Japan in the 16th century. At that time, the leaves were edible as well as the roots, but after the Meiji era, only the roots were generally eaten. During the Edo period, oriental cultivars were the mainstream, but due to the difficulty of cultivation, production has declined and western cultivars have become the mainstream.
Oriental carrots improved in China, especially Kintoki carrots, have a strong sweet taste and a strong odor peculiar to carrots, but they do not lose their shape easily when cooked, so they are useful in Japanese style cooking. The Kintoki carrot is also called "Kyoto carrot" because it is used relatively often in Kyoto cuisine, and is one of the vegetables of Kyoto.
Western-style carrots were introduced to Japan in the late Edo period. Most carrots are orange in color, rich in carotene, and have a sweet taste. Unlike oriental carrots, Western carrots have less carrot smell and are thicker. Different varieties of carrots are grown according to the season and are available all year round, but the original season for carrots is from September to December.
It is best cultivated in sandy soils rich in organic matter and in cool climates, but it can tolerate relatively high temperatures in the seedling stage, so seeds are usually sown in summer and harvested in autumn or winter.
At present, the main cultivar is the short-rooted Western-style carrot, which is about 15 cm long and has a strong sweetness and can be used as an ingredient in cakes and other desserts. It is also popular for its juice, which is grated and squeezed.
As the name "carotene" comes from the Latin name for carrot, the amount of carotene is outstandingly high. Carrots are highly nutritious, containing high amounts of iron, vitamins B and C, and calcium, but raw carrots are not recommended for raw consumption because they contain ascorbinase, an enzyme that deactivates vitamin C.
The skin of carrots is whitish and very thin, and is already peeled off by machines at the shipping point. The part that most people discard as skin is actually rich in nutrients such as glutamic acid and carotene.