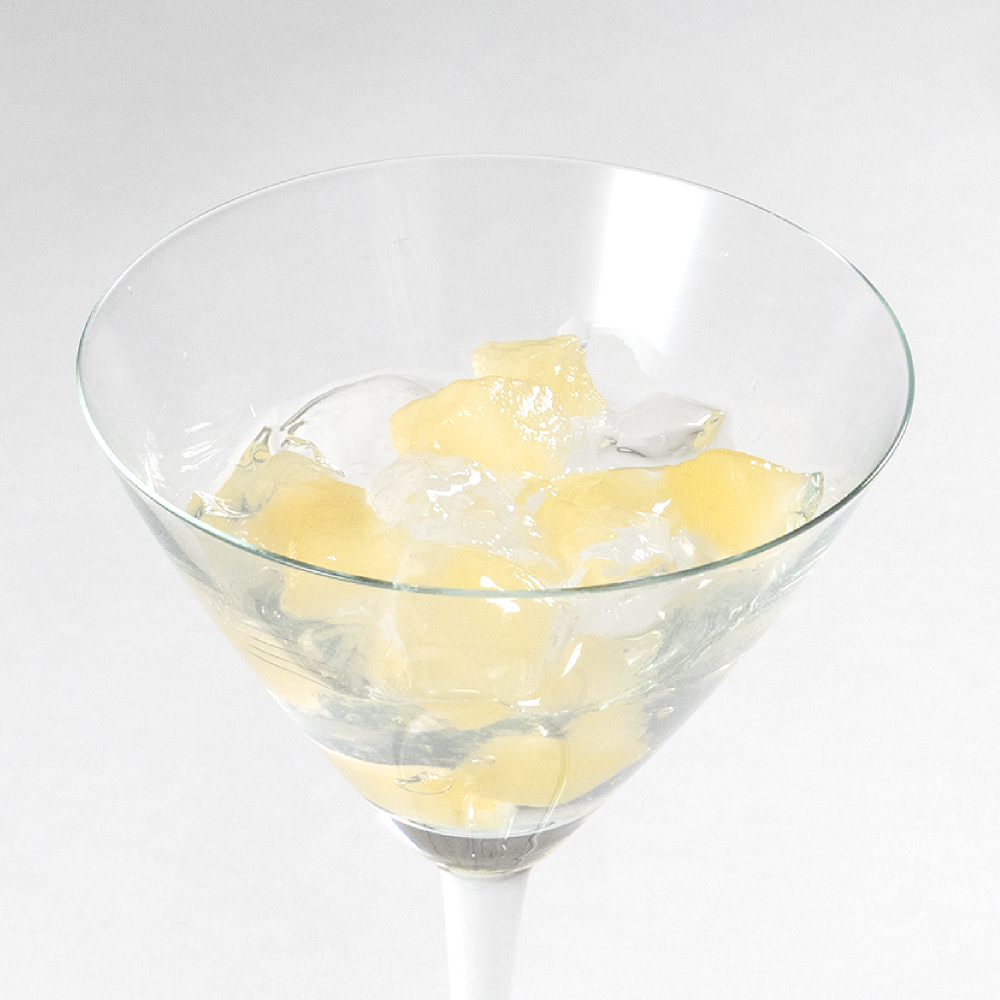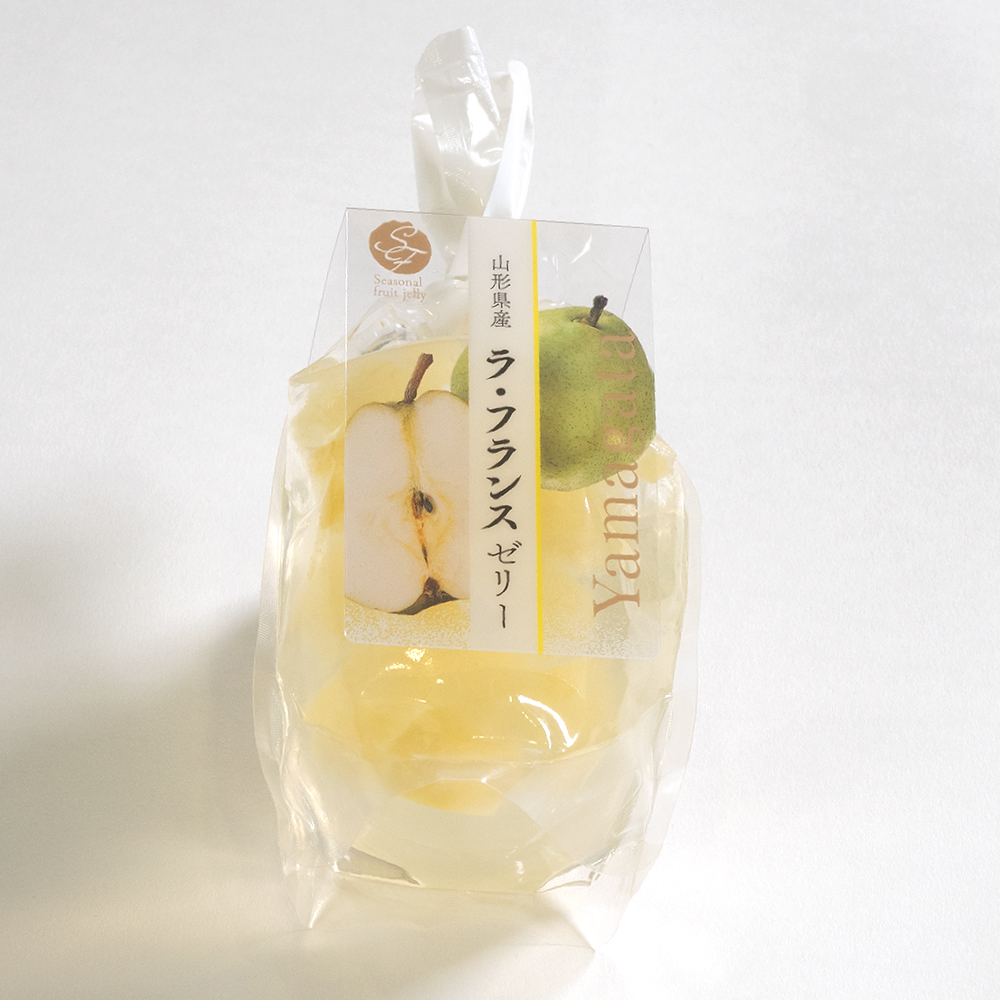 | | |
| --- | --- |
| Name | La France Jelly |
| Contents | 180g |
| Sales period | All year |
| Storage | Room temperature, cool and dark place (refrigeration is recommended) |
| Fruit used | La France from Yamagata |
La France is a pear with a unique name in Japan, but it is a variety discovered by Mr. Claude Blanche of France in 1864. It was introduced in 1897 at the Agricultural Experiment Station Horticultural Experiment Station of the Ministry of Agriculture and Commerce for pollination of the same pear Bartlett. It seems that it was used exclusively for pollination because it takes time and effort from flowering to fruiting, but as canned Bartlett gradually increased in demand, the deliciousness of La France was reviewed and spread to the world.
Currently, it is the most produced variety of pears in Japan, accounting for 65% of all pears, but in Europe such as France, it is no longer cultivated because it takes too much time.
It is harvested while it is blue and hard, but the flesh contains starch, and when eaten in this state, it has a hard and crunchy texture and is not delicious. However, it is usually pre-cooled at a low temperature of 4 °C for 1 to 2 weeks, and after a ripening period of about 1 week, starch changes to sugar and vitamins B and C also increase. In addition, as pectin ripens, it becomes water-soluble, making it melty and smooth and delicious.
The best time to eat is from November to December, and the sugar content is as high as 14 to 15 degrees, but it is not sweet because it has a gentle acidity, and it has a rich aroma and a rich taste.
The main production areas are Yamagata prefecture, followed by Nagano prefecture, Iwate prefecture, and Fukushima prefecture, but Yamagata prefecture produces nearly 70% of the whole country.